Centre for Cloud Water Chemistry
Facility
The Centre for Cloud Water Chemistry (CCWaC) is located at the Leibniz Institute for Tropospheric Research (TROPOS) and hosted by the Atmospheric Chemistry Department (TROPOS ACD).
In several laboratories, a range of analytical instrumentation is used to develop and implement methods for studying the chemical composition of cloud water samples, including inorganic ions by ion chromatography (IC), dissolved organic carbon (DOC) by total organic carbon (TOC) analysers, and – in synergy with the ECAC OGTAC unit – organic marker compounds with liquid chromatography mass spectrometry (LC-MS) or related techniques.
For characterising and intercomparing cloud water collectors, the Schmücke Cloud Observatory (SCO) will be strongly linked to all CCWaC activities and services. The SCO is currently being set up and will be operated by TROPOS as a new ACTRIS NF.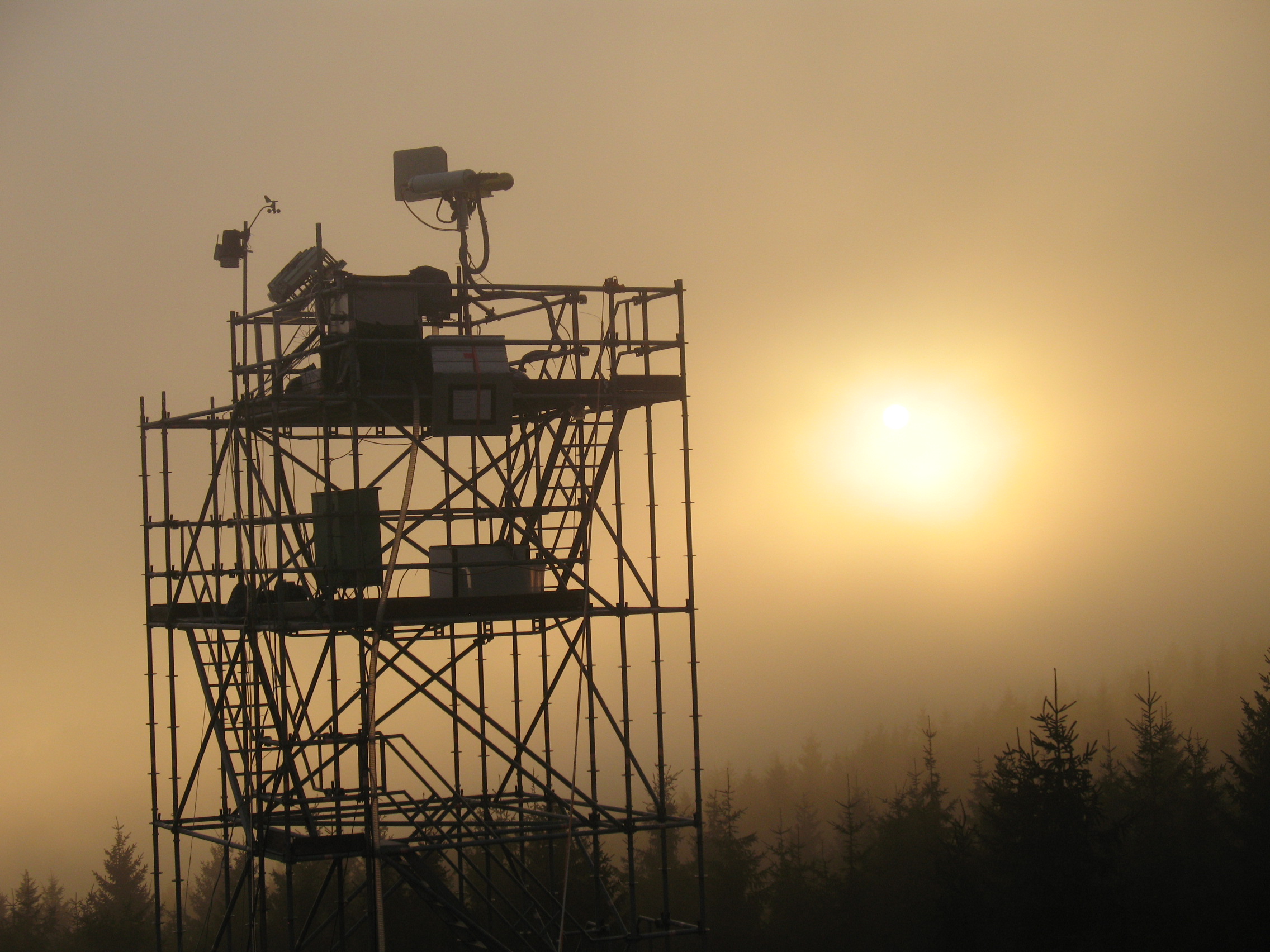 Main Tasks
CCWaC will support ACTRIS observational sites and exploratory platforms in sampling cloud water and analysing its chemical composition.
Being a new activity within ACTRIS, standard operating procedures (SOPs), measures for quality assurance and quality control (QA/QC), and data workflows are currently being developed both for sampling and offline chemical analyses.
Intercomparison excercises and exchange within an interested expert community form the basis to implement first standards for cloud water chemical composition measurements within ACTRIS.
These activities are currently ongoing and CCWaC will be fully operational until 2026.
Services
Once operational, CCWaC will provide support related to the determination of cloud water chemical composition at ACTRIS observational sites and exploratory platforms. This includes guidance on the set-up and operation of bulk cloud water collectors and offline analytical instrumentation, on QA/QC on cloud water compositional data and provision of tools for data treatment and processing.
Periodic intercomparison campaigns at the SCO and round-robin tests with reference cloud water samples will ensure data quality across NFs and laboratories.
Workshops and trainings on cloud water chemistry will be organised and together with other CIS units, NF labelling and audits will be performed. CCWaC will also offer access to its facilities to users from industry and research facilities. The access to ACTRIS facilities is managed by the Service Access Management Unit of the ACTRIS Head Office (SAMU, Link).
Contact

Dr. Dominik van Pinxteren
Atmospheric Chemistry Department (ACD)
Leibniz Institute for Tropospheric Research (TROPOS)
Permoserstr. 15
04318 Leipzig
Germany
phone: +49 (0) 341 2717 7029
email: dominik@tropos.de