MWR IN CCRES
Passive microwave radiometers (MWR) are used to measure several atmospheric quantities,  such as the cloud liquid water path, column-integrated water vapor, as well as temperature  and humidity profiles of the lower troposphere. For the TC, the liquid water path is the most  important variable since it can only be measured using this technique with sufficient accuracy.  
Most of the MWR within the ACTRIS Cloud remote sensing network are instruments that  measure in two frequency bands (Ka-Band, 22-30 GHz) and V-Band (51-58 GHz) and have an elevation scanning capability. This is also considered as optimal setting for deriving all above mentioned parameters.
The minimum requirement within ACTRIS is a vertically pointing two channel radiometer  (23/31 GHz) to measure only cloud liquid water path and integrated water vapor.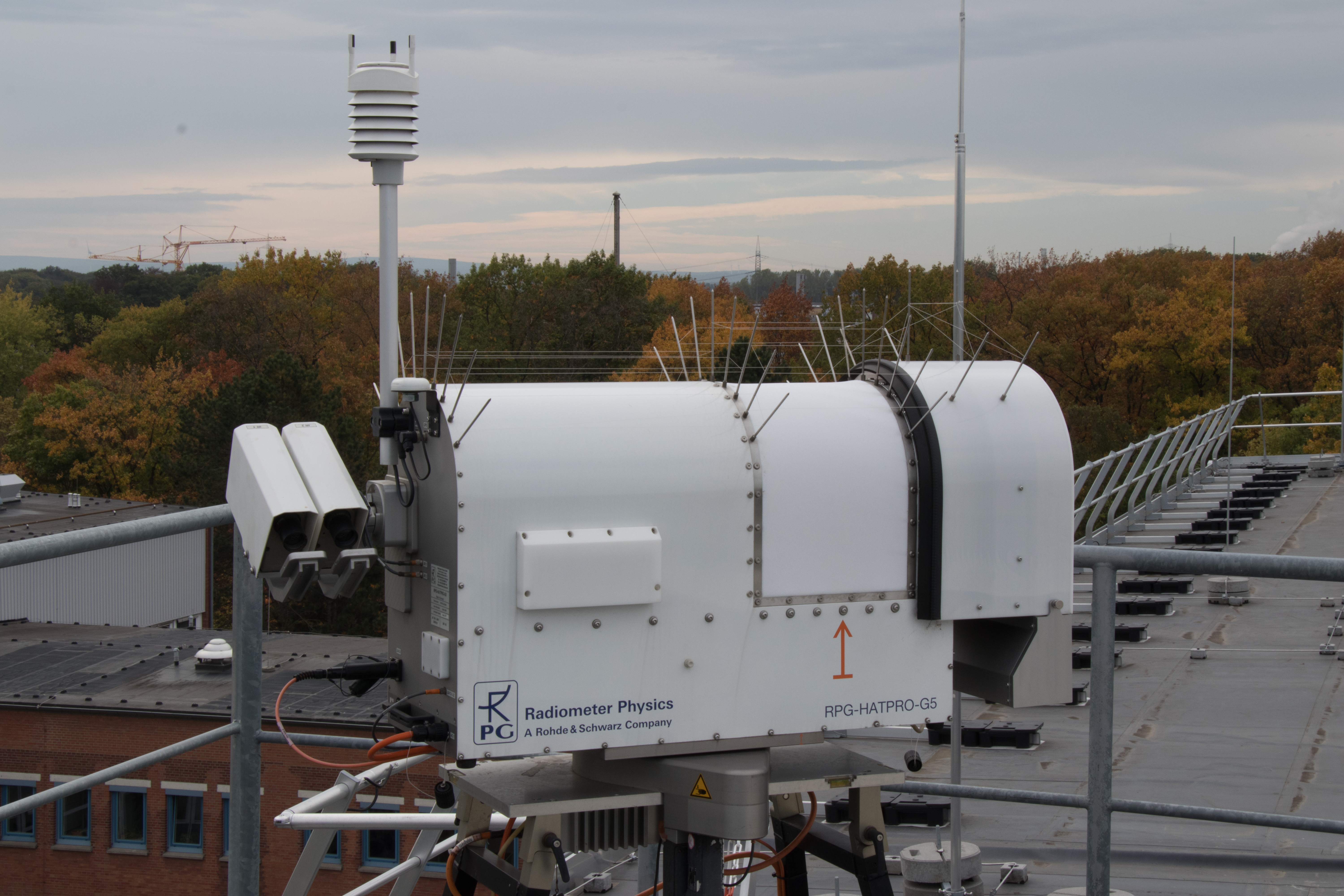 ---
MWR procedures and methods
---