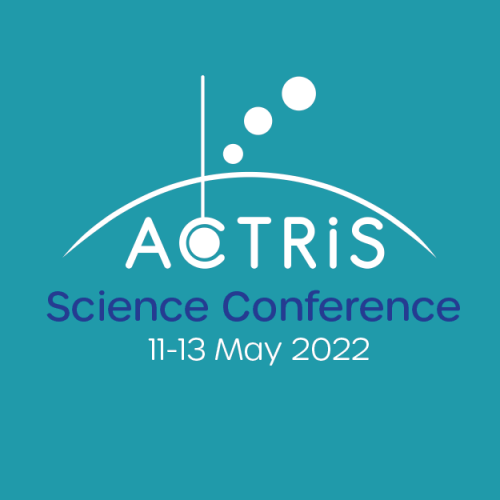 ---
Wednesday, May 11th - Friday, May 13th 2022
Virtual Conference
Hosted by

ACTRIS

Organized by

Institute for Atmospheric and Earth System Research (INAR), University of Helsinki

Atmosphere and Climate Competence Center (ACCC), University of Helsinki

ACTRIS Interim Head Office

Supported by
European Commission, University of Helsinki, Academy of Finland
Funded by
European Union research and innovation programme under grant agreements ACTRIS IMP (871115), ATMO-ACCESS (101008004), RI-URBANS (101036245) and Academy of Finland via ACCC Flagship (337549).
Overview

Three-day open science conference aims to bring together members of different atmospheric science communities and discuss the latest scientific breakthroughs e.g., in air quality and climate research. The contributions are solicited on the topics covering all aspects of ACTRIS scientific activities. Furthermore, we would like to encourage the participation of the scientists working in the other European Environmental Research Infrastructures to share their findings and access unique opportunities for networking and R&D collaboration!

The conference sessions:

Air quality
Climate change
Integrating different ACTRIS components
Combining ACTRIS & other Environmental Research Infrastructures
Measurement technologies and innovation
Exploratory platforms (e.g. chambers, mobile platforms, etc.)
General ACTRIS Science (only poster sessions)

Plenary speakers: Ilona Riipinen (Stockholm University), Ioar Rivas (Barcelona Institute for Global Health), Urs Baltensperger (ETH Zurich), Celine Degrendele (Aix Marseille Université, RECETOX), Juha Kangasluoma (INAR) and Gordon McFiggans (University of Manchester).

Tutorials will be organized before the conference as part of the full course, and serve as an introduction to ACTRIS and the different in-situ and ground-based remote sensing techniques utilized within ACTRIS. More information available here: www.actris.eu/Training_school_2022 and in the announcement below.

Who is it for?

Research organizations and scientists in the field of atmospheric and environmental sciences
Environmental Research Infrastructures and their staff
Private companies developing scientific instrumentation or services in the field of atmospheric sciences
Industrial end-users looking for new technologies/ services
Air Quality Networks and end-users of air quality data interested in enhancing their monitoring capacities and implementing the newest scientific findings

Agenda
See the full agenda here
Practicalities

Detailed information about the practicalities of joining both oral and poster sessions is available here

Tutorial for poster presentation in Gather: how to enter the virtual poster halls and avatar interaction. Video

Registration

Abstract submission is now closed.

Registration to the event: closed.

Poster submission: closed.

Contact
In case of questions about the conference, contact: actris-sc-info@helsinki.fi
Announcement

You can download the circular announcing the 1st ACTRIS Science Conference and ACTRIS training course here

Book of Abstracts
Find all the received abstracts here.
Presentations
Open access presentations are available here.