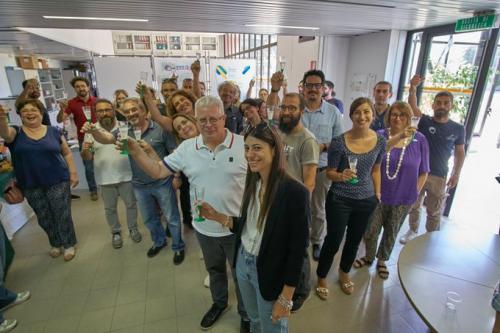 On the 05th of July 2023, the Italian National Facilities and participants of the Central Facilities of the ACTRIS Research Infrastructure (ACTRIS-IT) gathered for the national meeting at the CNR IMAA in Tito Scalo (PZ), Italy.  
The meeting was organized in a hybrid form (physical and remote attendance) and saw the participation of 52 attendants. Thanks to the national facilities' presentations, workshops, and plenary sessions, the meeting has been an excellent opportunity to discuss, exchange ideas, and improve cooperation between the ACTRIS-IT partners. The participants who physically attended the meeting had also the opportunity to visit the CIAO observatory at IMAA.

At the end of the meeting, the ACTRIS-IT community had the opportunity to celebrate the ACTRIS achievement of the ERIC status.