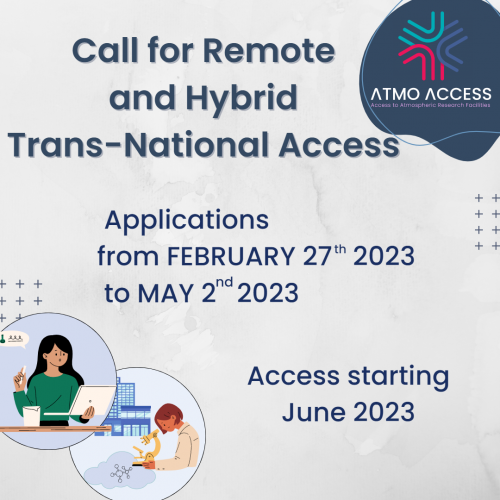 The 4th call for Trans-National Access within ATMO-ACCESS is now open until May 2nd, 2023.
Although the call topic is open, this access call is specifically open to users who can benefit from a major component of the access to be carried out remotely, either through fully remote or hybrid access.
All the information related to the call and how to apply is available on the ATMO-ACCESS website.
Do not hesitate to contact the ATMO-ACCESS TNA team at tna@atmo-access.eu for any possible questions or further assistance.