The Norwegian contribution to ACTRIS, ACTRIS-Norway, held their 2nd annual meeting the 18 September 2023 at Norsk Folkemuseum on Bygdøy in Oslo with researchers from NILU- Norwegian Institute for Air Research, Norwegian Meteorological Institute and CICERO - Center for International Climate Research.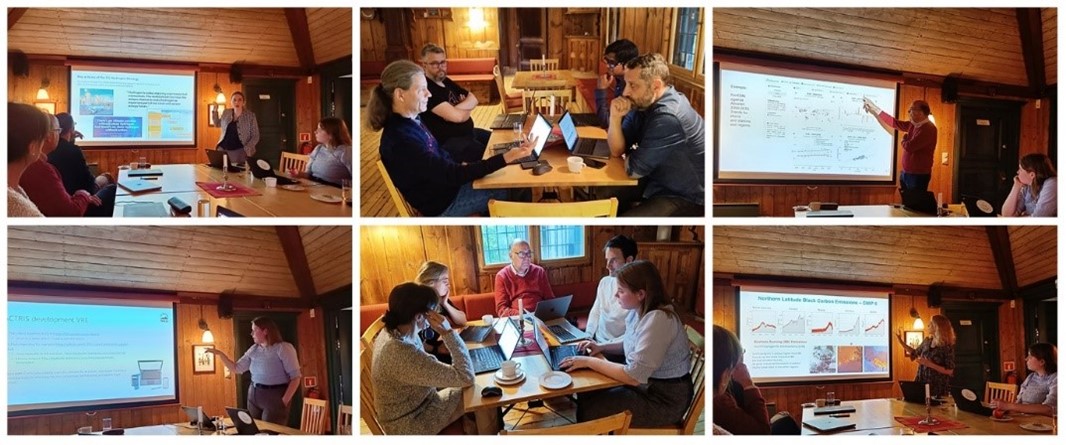 The aim of the day was to learn from relevant ongoing scientific work at the institutes and collaborate hands-on. In addition, we received feedback on the new database systems and virtual research environment in progress. We had a promising demonstration of the new ACTRIS data portal in progress. This is a very important milestone for us, seeing as the portal will be launched spring 2024. We also worked on higher level data products under development for the Norwegian and international research community.  Finally, we discussed feedback on organization, planned our next physical meeting and excursion to Birkenes (our newest ACTRIS National Facility), before dinner at Lille Herbern in rain, wind, thunder and lightning.

Thanks to the ACTRIS-Norway team for an inspiring and productive annual meeting! Looking forward to further collaboration, and to the launch of the new ACTRIS data portal the coming spring.

Read more on the ACTRIS-Norway webpage: link.