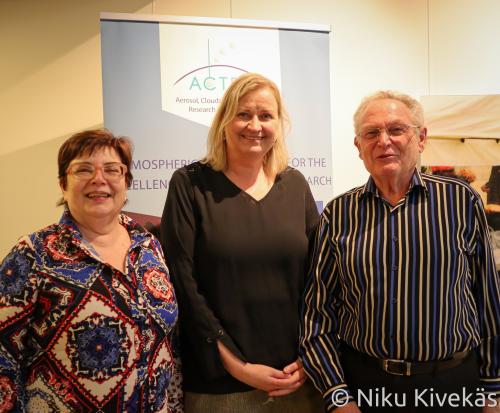 ACTRIS ERIC General Assembly, the governing and decision-making body of ACTRIS ERIC, met for the first time in Helsinki on June 5-6, 2023.
In this meeting, the General Assembly, composed of representatives of the Member and Observer countries of ACTRIS ERIC, approved the General Assembly members, terms of reference, and key documents for the ERIC, and selected its Chair and Vice Chair and ACTRIS ERIC Interim Director General.
Jean-Marie Flaud was elected as Chair of the ACTRIS ERIC for a two-year mandate. He currently works part-time as a project manager "Atmospheric Sciences-Climate" at the Ministry of Higher Education and Research (MESR) where is in charge of the French Research Infrastructures for Environment. He is also the Chair of the Strategic Working Group Environment of the European Strategy Forum on Research Infrastructures (ESFRI). He had held a chair position for other RIs as well: ICOS ERIC, EURO-ARGO ERIC, and IAGOS - the latter position he still holds. Prior to being appointed at MESR, he was scientific deputy director for the ocean-atmosphere domain of the National Institute for Universe Sciences ( CNRS INSU) and chaired various scientific programs. 
Gelsomina Pappalardo the chief scientist of the CNR-IMAA Atmospheric Observatory (CIAO) at the Institute of Methodologies for Environmental Analysis of the National Research Council of Italy is elected as Vice Chair. She has over 30  years of research experience in the field of atmospheric studies with lidar techniques and has been engaged in ACTRIS developments for twenty years.
During the meeting, the General Assembly appointed Eija Juurola, currently the Interim ACTRIS Leader, to act as the Interim Director General of ACTRIS ERIC.