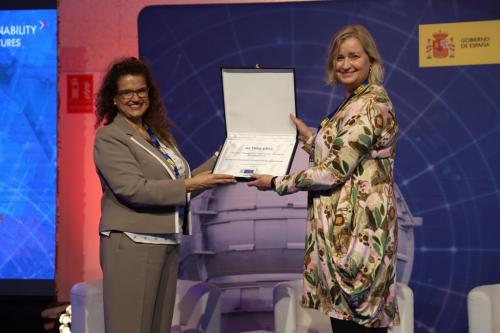 On the 25th of September 2023, ACTRIS was awarded with the ERIC plate.
The ERIC Ceremony was held during the High-Level Conference of Global Dimension and Sustainability of Research Infrastructures organized by the Spanish Ministry of Science and Innovation, in Tenerife, Spain.
Anna Arana, senior advisor for Research Careers from the DG Research and Innovation of the European Commission, openened the ERIC Ceremony of the ACTRIS ERIC establishment "For us ACTRIS is a fantastic example of continuous and long-term integration from early 2000 with several networks and progressively integrating while developing and opening up to access to their facilities, online services and interoperability." She continues "ACTRIS ERIC strongly contributes to the new European Research Area's objectivs and to the Green Deal. It is remarkable that ACTRIS can have strong and diverse impacts for society, for example short-term hazardous weather and health warnings, at the same time also supports long-evaluation of climate change. I am confident that ACTRIS as an ERIC now will be stronger to provide excellent science including science-based information necessary to face gran-societal challenges."
Antje Kepler, ERIC Forum Chair, welcomed ACTRIS ERIC as the 26th member of the ERIC FORUM Family.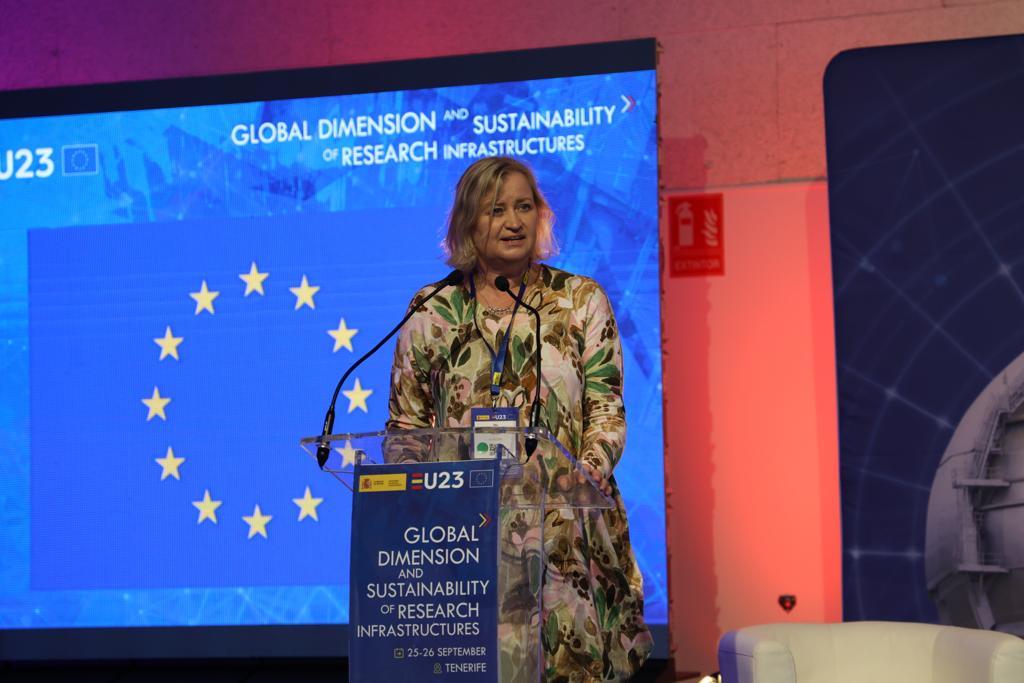 Eija Juurola, ACTRIS Interim Director General, received the plate "Hyvää kannattaa odottaa! In finnish meaning it is worth waiting for good things to happen. If we are standing here celebrating ACTRIS ERIC, it really goes down to three very important things that led us here: ACTRIS is a large distributed research infrastructure with more then 140 research performing organizations participating in the activities and one of they of the success of ACTRIS ERIC is the commitment of its large scientific community who really saw the need for establishing an RI on atmopsheric sciences. The second key point for the establishment of ACTRIS ERIC is the commitment from the countries: we have already 17 countries as memebers and observers and the commitment from the countries representative has been solid since early on. Thirdly, we are grateful for the support received from the European Commission during the preparatoy and implementation phase and for the ESFRI guidance towards building a sustainable and impactful RI  in the European landscape of RIs."
The ERIC Ceremony can be viewed here.
We acknowledge Fundación Española para la Ciencia y la Tecnología (FECYT) for the images.