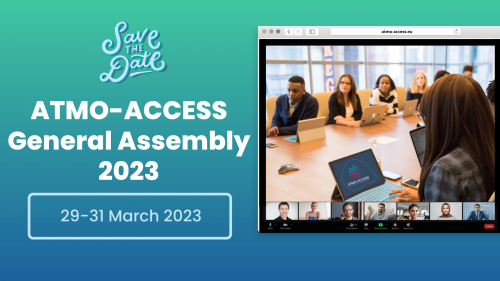 ---
ATMO-ACCESS will hold its annual General Assembly, on March 31st, 2023, as part of a series of meetings between 29 and 31 March 2023.
We will discuss the completion of the First Reporting Period and present the general timeline for the Second Reporting Period, its task, objectives, and TNA calls planned.
Participants are required to be members, and to register ahead of the meeting. A registration form, a more detailed agenda, and more info on how to participate will be communicated in early 2023.