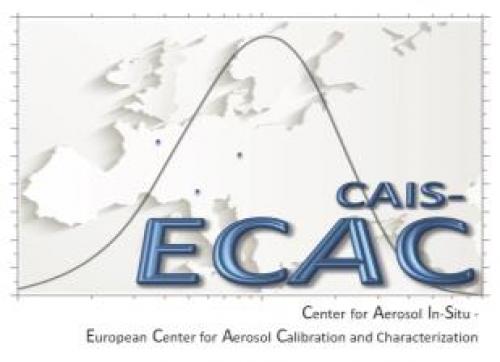 ---

ACTRIS CAIS-ECAC Aerosol In-Situ Course:
Fundamentals & Methods for Aerosol Sampling and Physical & Chemical In-Situ Measurements
Date: April 16-22, 2023
Venue: National Atmospheric Observatory Kosetice, Czech Republic
Course contents & learning outcomes:
The lecture course provides fundamental knowledge in aerosol sampling & conditioning as well as methods for in-situ measurements of physical and chemical aerosol variables, covering all ACTRIS aerosol in-situ variables. Furthermore, a visit of the National Atmospheric Observatory Kosetice and hands-on training for few aerosol instruments are part of the course.
The course will be held face-to-face at the National Atmospheric Observatory Kosetice in Czech Republic. Interactive lectures will be given Monday to Friday from 8.00 to 17.00. After dinner, there will be time to meet for leisure activities or for discussions with the lecturers. All participants will obtain a certificate for their participation.
Target group:
The course is mainly intended to people related to the ACTRIS aerosol in-situ measurements at the National Facilities. This could be advanced master students, doctoral students, early-career scientists as well as technicians. However, the course is also open to external (non-ACTRIS) users. Please notice, the accommodation at Kosetice is limited, therefore only 15 participants will be accepted. Good communication skills in English are required.
Lecturers:
The course is coordinated by CAIS-ECAC. Lectures are given by top-level experts from the ACTRIS central facility for aerosol in-situ measurements. More information and the final detailed program will be made available at the CAIS-ECAC website.
Course fee, accommodation, meals & travel:
The course fee is 400€ per participant, including accommodation in two-bed rooms, all meals, and the transportation from and to Prague on Sunday April 16 and Saturday April 22, respectively.
Application:
For the application, please fill the form at: https://www.actris-ecac.eu//summer-school-2023.html
The application deadline is March 17. We will inform applicants about the acceptance latest by March 24.
Course organizer:
The course is organized by the ACTRIS Central Facility - CAIS-ECAC.
For any additional information about the course, please contact Alfred Wiednesohler (alfred.wiedensohler@tropos.de)
Preliminary program: