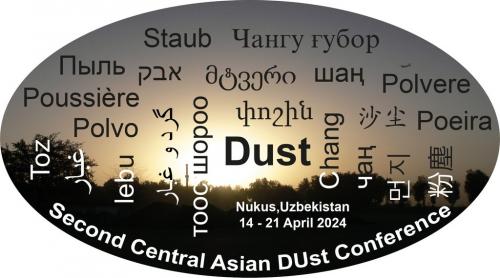 ---
The Karakalpak State University Nukus (Uzbekistan) and Leibniz Institute for Tropospheric Research (TROPOS) Leipzig (Germany) in cooperation with Philipps University of Marburg (Germany) are organizing the Second Central Asian Dust Conference (CADUC-2) during 14.-22.04.2024.
Dust in the atmosphere of Central Asia is a regional, continental, and intercontinental phenomenon and affects people's lives and economies. Joint efforts are necessary to assess dust-related problems and to improve people's life.
The conference is a platform for scientific exchange about dust research between meteorology, physics, chemistry, biology, and geography. It will provide basics and new findings for senior scientists, young scientists, administrative staff, and policymakers.
For more information and deadlines: