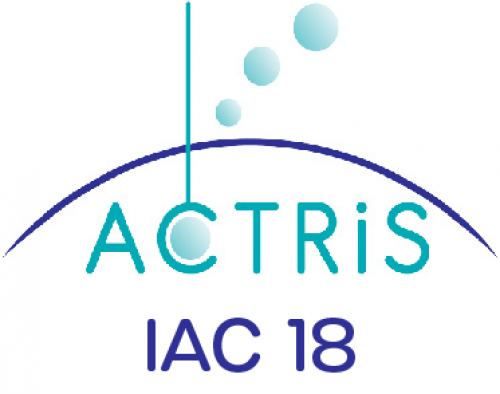 ---
The 18th Interim ACTRIS Council meeting (IAC18) shall be held as a one-day meeting on Thursday 31 March 2022. 
IAC18 will include four sessions with a duration of 1-2 h. Here are the preliminary session times given in CET: 

•    08:00-08:30 joining 
•    08:30–10:30 Session I (2 h ) 
•    11:00–12:30 Session II (2 h) 
•    13:30–15:00 Session III (1,5 h)
•    15:30–17:00 Session IV (1.5 h)
Please, remember to register for the IAC18 meeting by Monday 28th March at the latest. Go to the registration form here.
Meeting material is available for the IAC representatives and Scientific Advisors in the ACTRIS intranet: click here. 
Those meeting participants not having access to the intranet can access the material via a password-protected link using this link. (Note: the password was shared via the IAC mailing list on Thursday 10th March 2022).
Contact person:Terhi Kontkanen (terhi.kontkane@helsinki.fi)