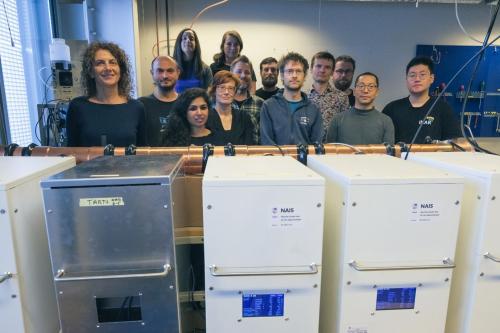 The first ACTRIS intercomparison workshop for ion spectrometers (NAIS – Neutral cluster and Air Ion Spectrometer) was arranged by Cluster Calibration Centre (CCC) during 22-28 May 2023.
CCC is a unit of the Centre for Aerosol In Situ Measurements – European Center for Aerosol Calibration and Characterization (CAIS-ECAC) focusing on sub-10 nm particle measurements at the University of Helsinki. Six air ion spectrometers and their users participated in the one-week intensive workshop held in Helsinki. The workshop included hands-on training on instrument cleaning and operation, instrument checks, and side-by-side intercomparisons.
This workshop is part of the operation support activities CCC provides to ACTRIS National Facilities that perform sub-10 nm particle measurements. NAIS intercomparison and training workshops will be organized regularly in the future.
Image copyright: Tommy Chan