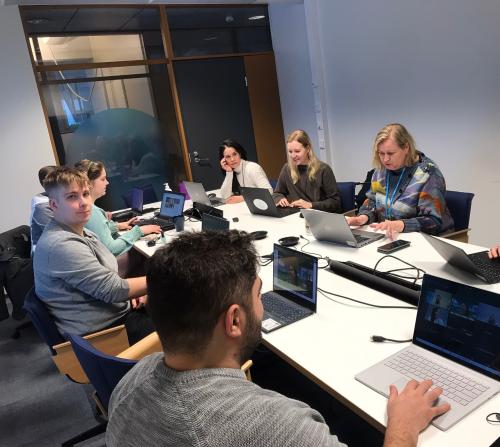 In January two of our Romanian colleagues from the ACTRIS CARS team visited ACTRIS Head Office. 
During the exchange week Flori Toanca and Alexandru Tilea, from the National Institute of Research & Development for Optoelectronics - INOE 2000, worked alongside ACTRIS Head Office. 
Flori and Alexandru were interested in learning how ACTRIS Head Office handles calls for funding, project implementation, and reporting, ICT policies, as well as internal and external communications.
ACTRIS Head Office shared their experience and knowledge in individual meetings.
Thank you, Flori and Alexandru, for the fruitful discussions during your visit!