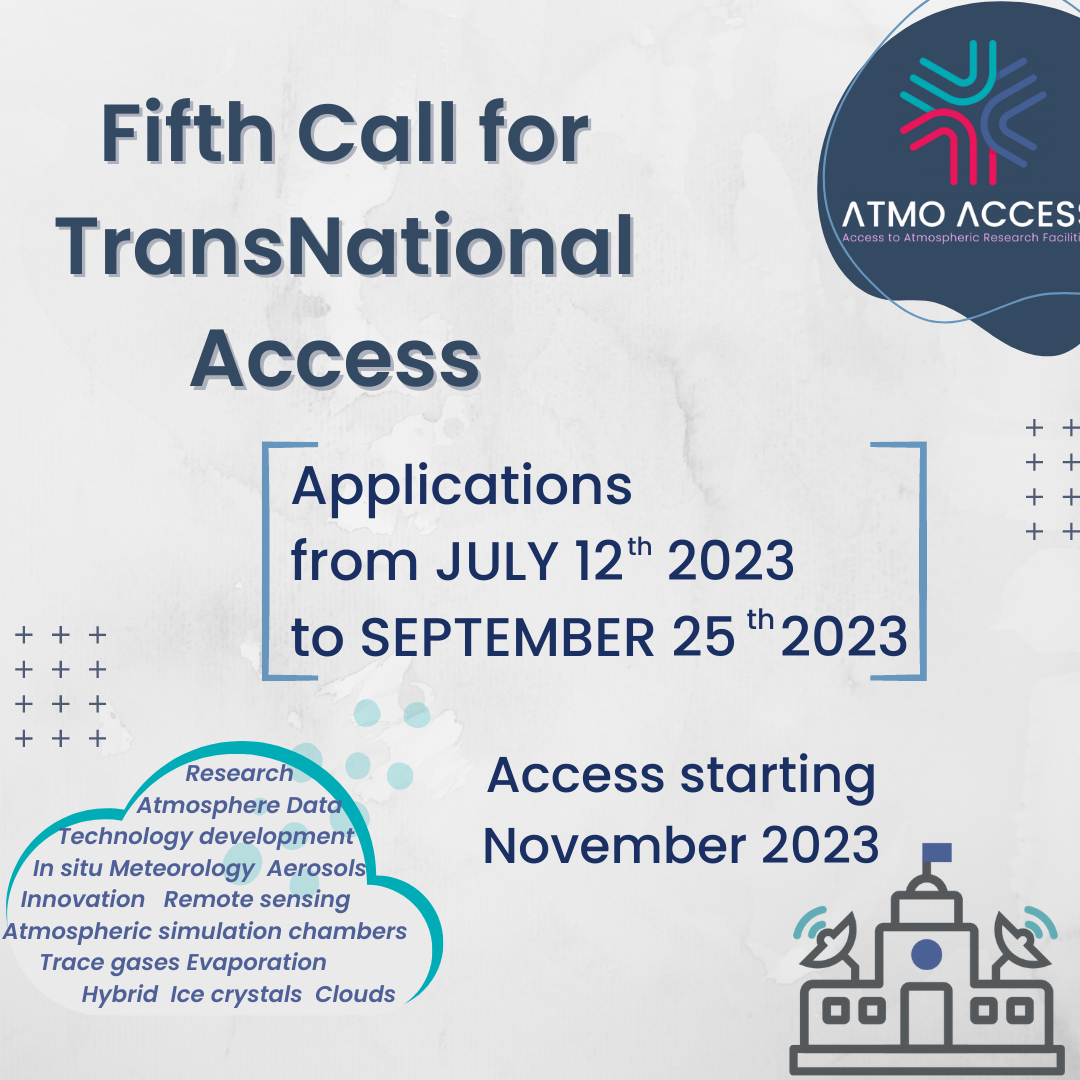 ---
The 5th call for Trans-National Access within ATMO-ACCESS is now open until September 25 2023.
Access is provided to 56 of the leading European atmospheric research facilities within the current call as 9 new platforms have enriched ATMO-ACCESS programme offer.
All the information related to the call and how to apply are available on the ATMO-ACCESS website.
Do not hesitate to contact the ATMO-ACCESS TNA team at tna@atmo-access.eu for any possible questions or further assistance.